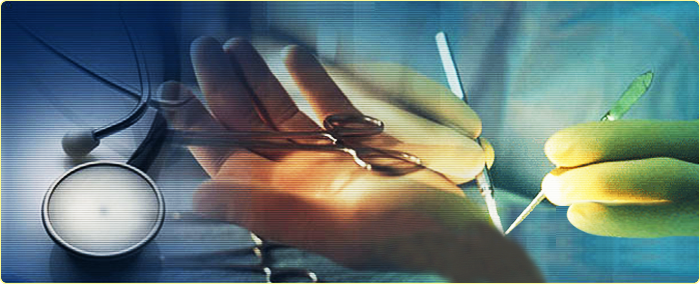 Welcome to

Eastern Surgical Company
Eastern Surgical Company (ESCO) is a trusted name in the medical fraternity worldwide as a Developer, Manufacturer and Supplier of an extensive range of medical equipment, supplies and pharmaceuticals, confirming to international standards.

Established in 1934 as a manufacturer of surgical instruments, ESCO has now developed into a complete healthcare provider, with ISO, and CE certifications to its credit. Our quality and a well-established supply chain network, make us a partner of choice.

Our three divisions offer a wide product range. ESCO MediTech deals in medical equipment and supplies. Our range includes Hospital Equipment and Furniture, Medical Supplies and Disposable, Diagnostic Instruments, Surgical Instruments, SS Hollowware, and Medical Kits. MediLab specialises in Laboratory Equipment, and Supplies, Laboratory Chemicals and Reagents and Laboratory Diagnostic Kits. ESCO MediPharma deals in Pharmaceuticals.

We believe in building partnerships of value for the present and future. We invite Importers, Distributors and Hospital project consultants worldwide to partner with us in our endeavor to serve humanity.
moncler sale
canada goose uk
ugg boots uk
cheap ugg boots
moncler sale
canada goose uk
doudoune moncler
abercrombie france
louboutin pas cher
doudoune moncler
hollister
moncler
ugg italia
louboutin pas cher
louboutin soldes
abercrombie outlet
moncler sale
moncler outlet
ugg pas cher
peuterey outlet
woolrich outlet
abercrombie france
ugg boots uk
moncler jackets
canada goose jacket
ugg sale
cheap ugg boots uk
moncler outlet
canada goose jacket
moncler pas cher
abercrombie pas cher
louboutin soldes
moncler
hollister france
moncler pas cher
stivali ugg
louboutin soldes
louboutin pas cher
abercrombie milano
moncler outlet
moncler jackets
bottes ugg
moncler sale
canada goose uk
ugg boots uk
cheap ugg boots
moncler sale
canada goose uk
doudoune moncler
doudoune moncler
ugg italia
louboutin pas cher
louboutin soldes
canada goose sale
ugg uk
ugg outlet
canada goose sale
moncler
canada goose jacket
ugg sale
cheap ugg boots uk